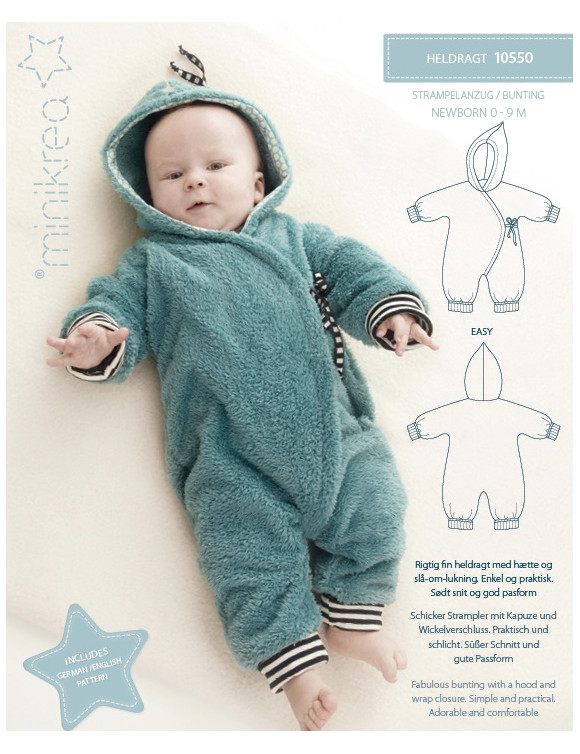  
Minikrea 10550 Paper Pattern - Bunting with a hood
Fabulous bunting with a hood and wrap closure
Simple and practical. Adorable and comfortable.
Size: Baby 0-9 mth.
The pattern contains a full size pattern, a detailed instruction booklet and translations.
Languages: Includes Danish, German, English.
Brand: Minikrea
Fabric
At 140 cm wide x 65 / 70 / 75 / 80 cm
At 110 cm wide x 85 / 90 / 95 / 100 cm
Ribbing
Min. 45 cm wide x 35 cm for all sizes
Recommended fabric
The pattern is designed for medium weight knit fabric.
It can be made in woven fabric, too, but it will create a different
kind of comfort.
Notions
Edge ribbon (bias tape or ribbon) for the front edge and hood
Ties can be the same as the edge ribbon
Stay tape for stabilizing the shoulder seams