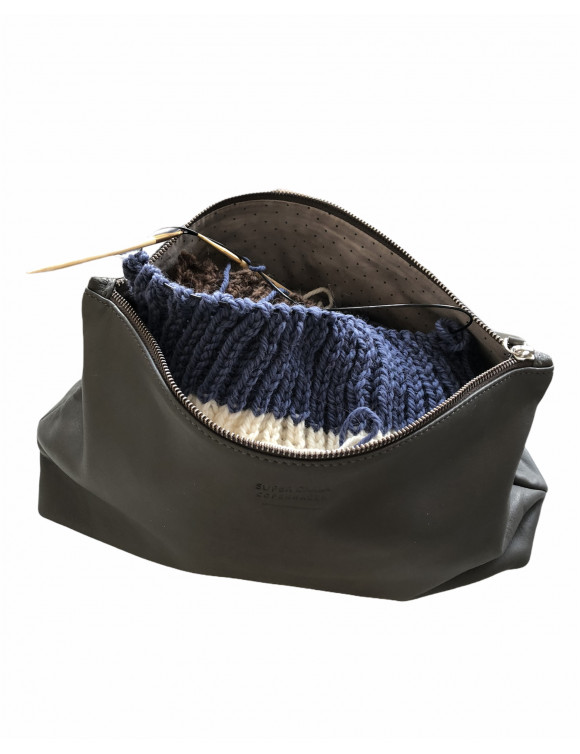  
Leather knitting bag, toiletry bag, nursery clutch or...
Soft leather clutch perfect for your knitting projects.
The knitting bag is made of a delicious soft leather, so we guarantee that the knitting needles will not find their way out.
The clutch is also good for all the (puzzle) things in your bag.
With this soft clutch you can e.g. get a handle on the nursing stuff, knitting gear, toiletries or anything else.
I even use one as a computer bag.
The leather bag has grey lining with dots. See also the smaller leather purses.