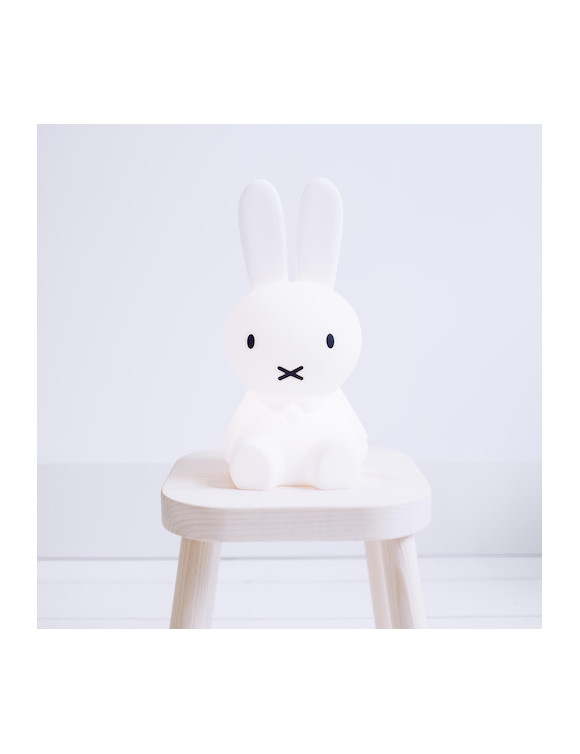  
Miffy rabbit "First Light" lamp from Mr. Maria
The classic Miffy lamp from Mr Maria now in a smaller and very cute version in soft silicone. 
The lamp is charged via a USB plug and can therefore be lighted either with a cord or cordless.
Miffy is known from the children's books with the simple line about the sweet and charming rabbit who experiences all sorts of adventures with his many friends. The Dutch artist Dick Bruna created Miffy back in 1955.
This charming First Light Lamp is just 30cmThe Miffy lamp gives a nice mood lighting and can be used as a night lamp. It does not get hot.
The lamp comes with wire and LED bulbs.
Measurements: 30cm height, 15cm width, 15cm depth
Materials: Polyethylene silicone, LED light
Meets the highest safety standards
Two buttons: on/off and dimmer button. Located on the bottom of the design. The battery lasts between 8 and 120 hours, depending on the chosen brightness setting.Charging takes a maximum of 6 hours.
6 brightness settings incl. nightmode.
BPA-free soft silicone.