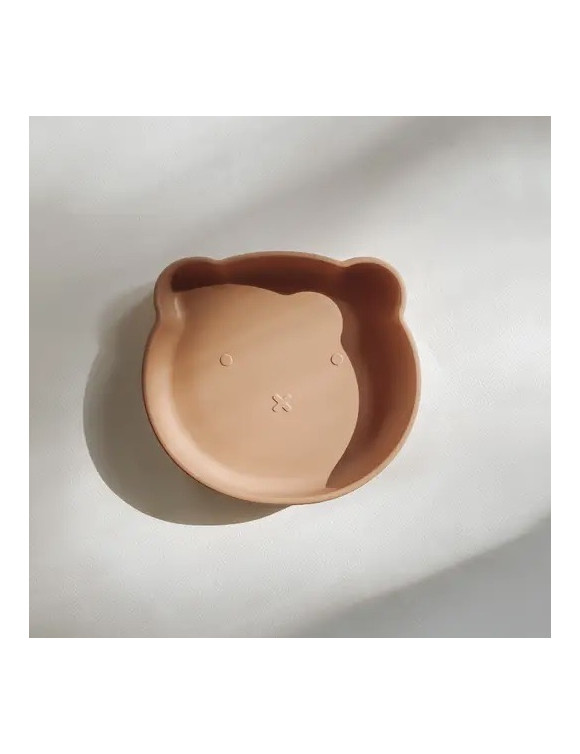  
Large silicone suge plate Oalalax - dawn
Functional and adorable large plate. Shaped as an adorable bear, this is perfect for fruits and small yummies. With a wide base that acts like a suction cup to stabilize the bowl on surfaces during meals, it also comes with easy tab for easy removal.
Dishwasher safe and microwavable.
It is made from 100% food-grade silicone, BPA free, and meets the highest silicone standards.
Food-approved silicone.
Free from PBA and other harmful chemicals
Dimensions: depth 3,75 cm x diameter 17,5 cm x hight ca 16 cm