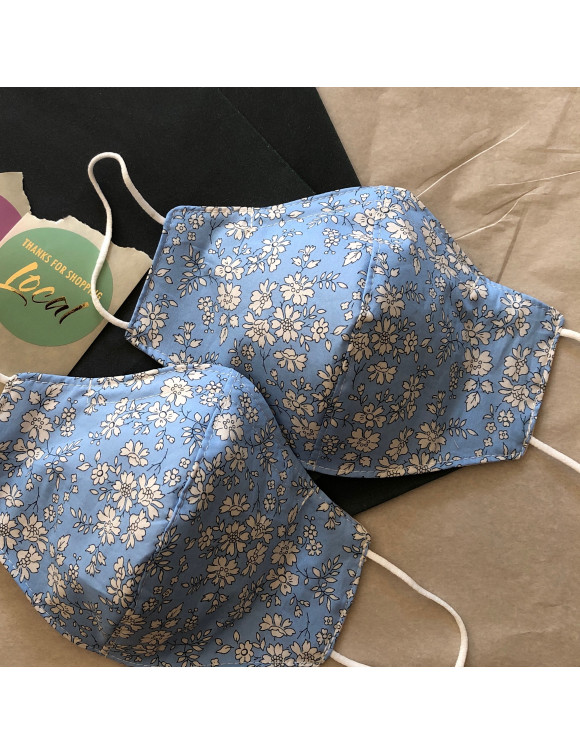  
Face mask for children from 12 y.
Face mask made with high quality dense Liberty Fabric.
The face masks are made recording to the Danish health authorities recommendations for fabric face masks.
3 layer fabric - the middle one is a non-woven polyester layer, front and back tightly woven soft cotton
a nose wire
covers nose ond mouth
washable at 60 degrees cel.
This is NOT a medical mask and not made for medical use.
Due to health issues face marsks are no-nreturnable and non-refundable