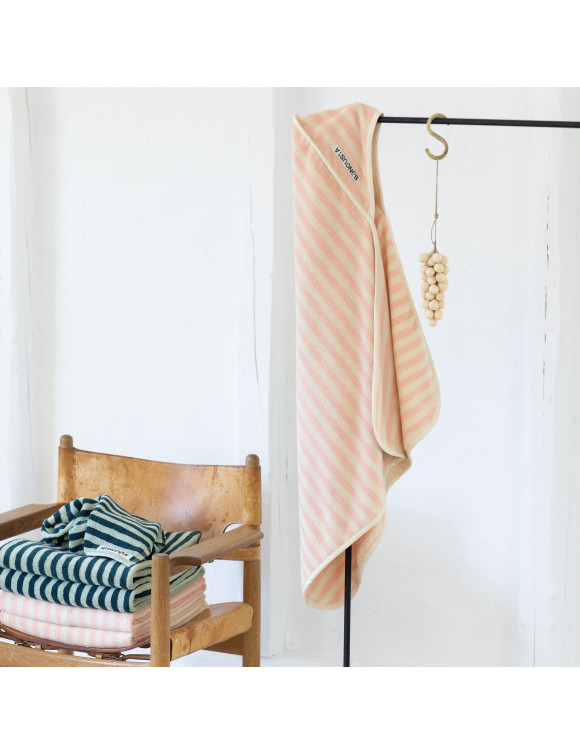  
Baby towel with hoodie from Bongusta - tropical
Bongusta have made theses cute and soft baby towels with a hoodie. The thick and soft Bongusta terry towels are very absorbent due to the heavy weave.
The terry towels are woven in 100% combed cotton with a 600 gram weave to ensure the luxurious feeling of softness to the skin. The many loops of the Bongusta weave make the terry quality ultra absorbent.
100% Cotton 
How to wash new towels? See our recommendations below.
Size: 50 x 80 cm // 70 x 150 cm
Material: cotton
Brand: Bongusta
Wash: 40-60 degrees C. Tumble or hang dry.
How to wash new towels? 
We recommend washing the towels straight away, give them a spin in the tumble dryer - and you'll enjoy the full benefits of the soft and absorbent cotton. 
If there are any long loops in the towels, don't pull them! Simply cut them off with a pair of scissors. The threads are secured on the back and will not run, when cut.