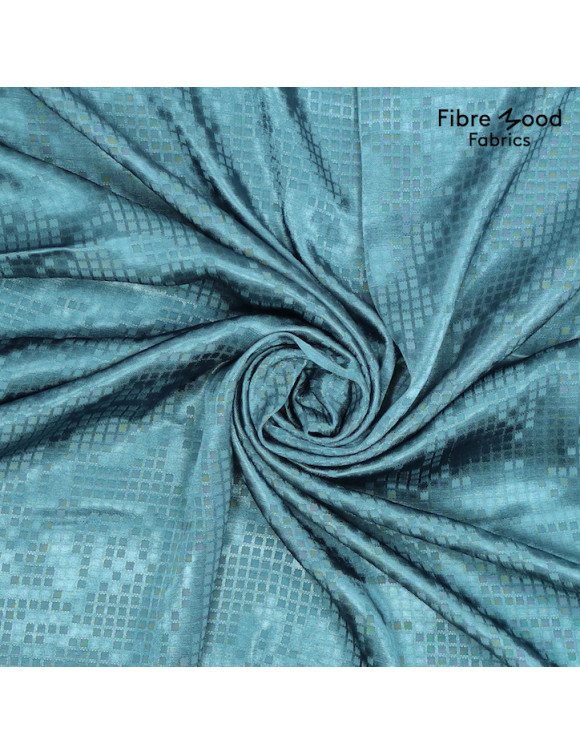  
Fibremood jacquard viscose - tapestry blue block flower
A shiny and soft viscoses from Dutch Fibre Mood.
This fabric is used in Fibremood no. 26 for the model "Risa".
Same frabric in blue are used for the model "Cloud" (see last photo). Also see photo with the lilac version of this same fabric.
See more info on this specific fabric below.