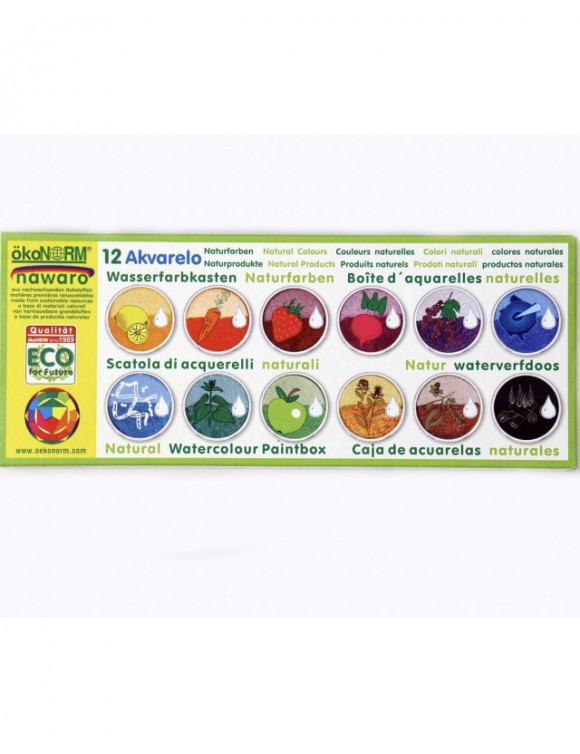  
ÖkoNORM watercolors paint box, 12 colors
The watercolors are produced from the natural raw materials - plant extracts and food colorants. Can be mixed with opaque white (titanium white) and with the other paints from the same set.
The watercolors are manufactured according to DIN EN 71. Note, the final color develops after mixing with water and matches the one shown on the package. Please keep away from the direct sunlight. Water-soluble and washable. 
Watercolors will bring joy to children and adults. 

Ideal for painting on paper and cardboard.
To remove the remaining paint from skin, wash with soap and warm water. Stains on textiles can be removed by washing.

WARNING: Contains small parts. Children under 3 years should be supervised by adults.