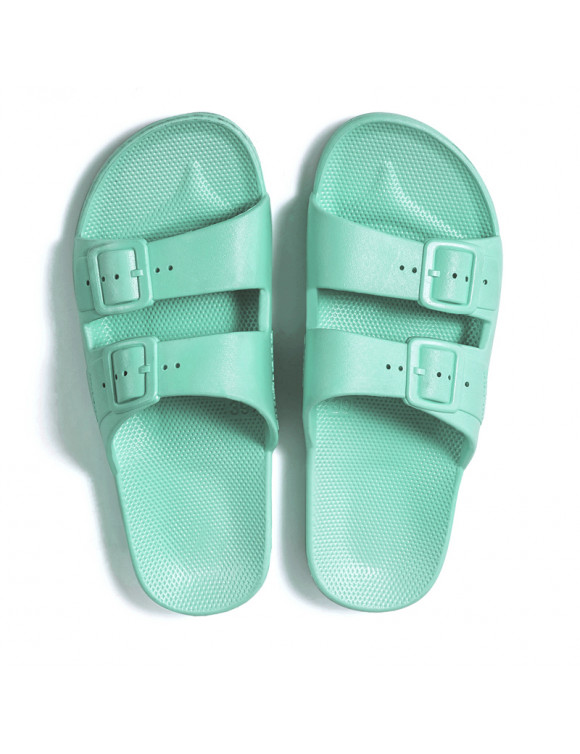  
Freedom Moses Sandals recyclable, Miami str. 28-35
NEW summer must-have! Colorfull plastic summer sandals for children and adults size 28-41.
Freedom Moses Sandals are made from sustainable PCU plastic injected with air and pil to give you the perfect comfort - like walking on cloudes with feet smelling like milk and honey ;-)
The sandals are 
Sustainable and recyclable

Waterproof and washable

Animal friendly

Ethically produced
What's not to like?!
The colorfull Freedom Moses summer sandals are designed by the French designer Sarah Gurf.