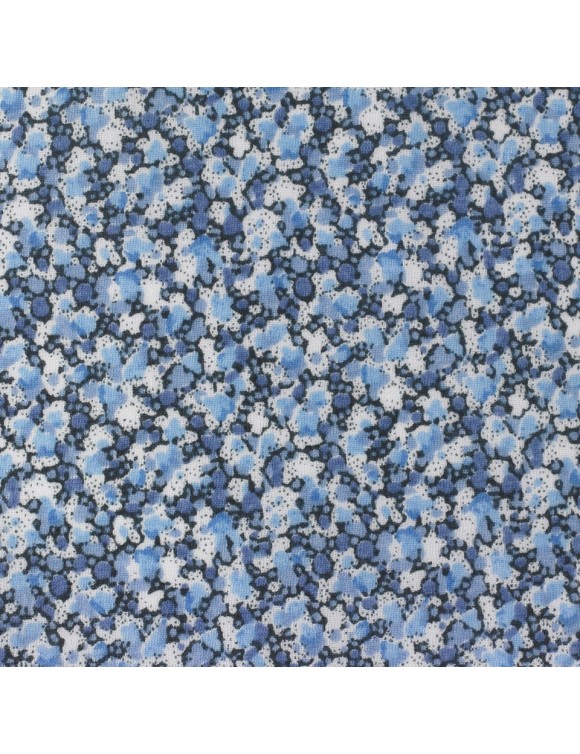  
Pepper Liberty Fabrics, blue
Liberty Fabrics Pepper is one of the most popular old classic Liberty print, maybe because it is so good for both children and grown ups, boys and girls.
Pepper is so detailed and rich in colour, designed for Liberty London in 1974 - is a miniature pattern of splotchy floral shapes. 
Use the delicate, silky-feel but long lasting Tana Lawn quality for many kinds of sewing projects like children wear, home textiles, bedlinen, shirts etc.
1 piece is 10 cm. Do you want 1 meter order 10 pieces. We cut it in 1 piece.
136 cm wide.
Minimum order is 30 cm. (3 pieces.)