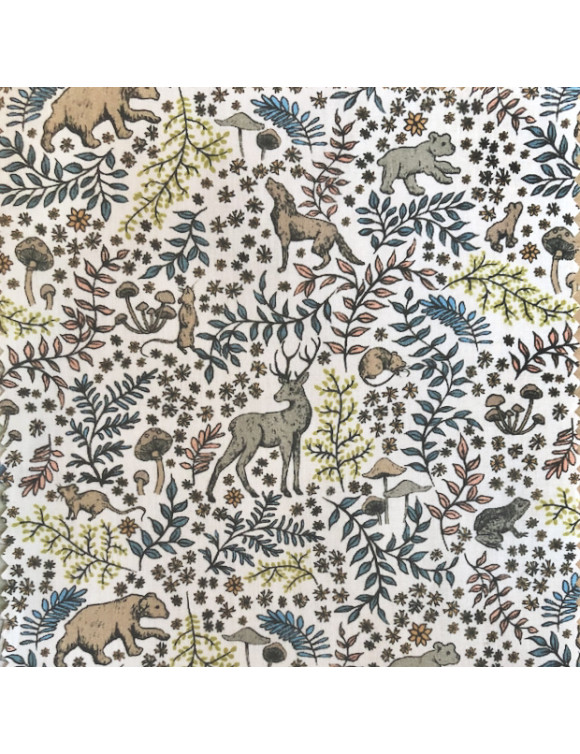  
Feldberg Forest Liberty Tana Lawn - beige
Feldberg Forest must be the cutest Liberty print of the year. Small wild animals surrounded with leafs, mushrooms etc. 
Liberty Tana Lawn® is the extraordinary high-quality thin cotton that provides the most beautiful baby, junior and adult bedding.
Make your own beautiful and comfortable shirts with Liberty fabrics, baggy pants, cushions with cover made with Liberty print,  beautiful and comfy children's clothes, etc.
133-136 cm wide
Minimum order is 30 cm.