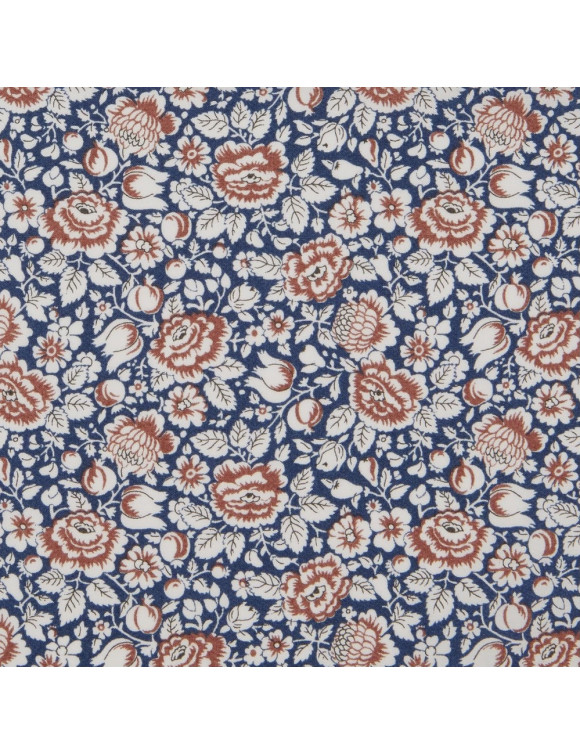  
Dinah Liberty Cotton Poplin - blue
Dinah was originally created for Liberty in 1965. The design features blossoming roses and chrysanthemums among a sweet fruity garden of berries, pears and pomegranates.
Classic cotton poplin. An attractive woven fabric with a pleasant hand feel, this poplin is characterised by the comfort and breathability that makes it perfect to wear in all seasons. Use Piccadilly poplin to create classic shirts and blouses in timeless cuts, or experiment with lightweight dresses and skirts for carefree appeal.
Make your own beautiful and comfortable shirts with Liberty fabrics, baggy pants, cushions with cover made with Liberty print, beautiful and comfy children's clothes, etc.
Width: 142 cm
Minimum order is 30 cm.