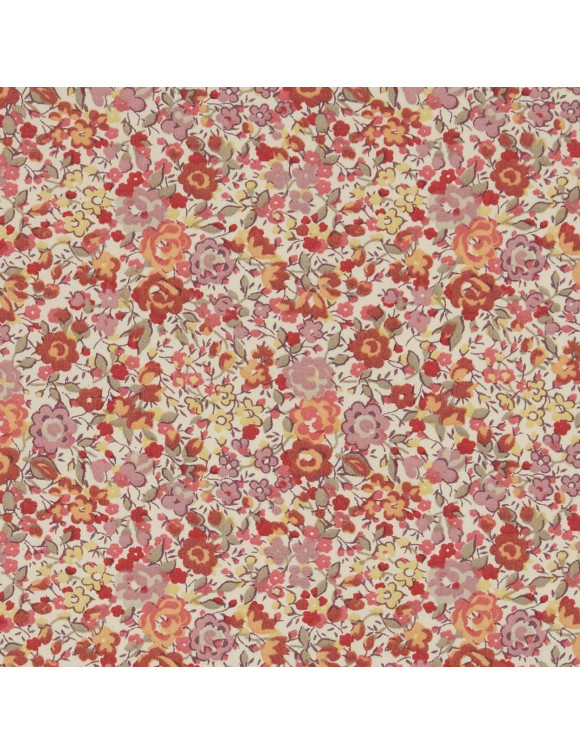  
Emma and Georgina Liberty Fabrics, red
Emma Georgina is inspired by Liberty's collection of pattern books. The Emma Georgina print is based on two older prints. Emma was first produced on Tana Lawn® in the 1970s; Georgina was launched in 2000.
Liberty Fabrics Tana Lawn® is the extraordinary high-quality thin cotton that provides the most beautiful baby, junior and adult bedding. Beautiful and comfortable Liberty shirts, baggy pants, cushions with cover made with Liberty print, beautiful and soft children's clothes made with Liberty fabrics, etc.
100% Tana Lawn® Cotton
1.33-1.36 m wide
Minimum order is 30 cm.