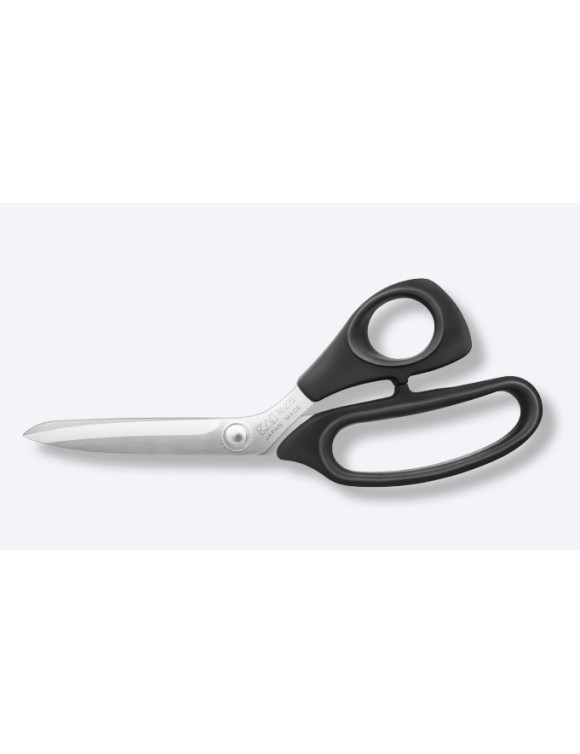  
Stofsaks KAI N5220 - 22 cm
High quality scissor from Japanese KAI
5220 8 1/2" scissor.  
It has ergonomically soft handles that allow for fatigue-free cutting on all types of fabric. 
The hardened stainless-steel blades cut through multiple layers of denim with ease while trimming cottons without fabric slippage. It also features large handle grips and a standard blade length. Individuals with larger hands typically find this grip to be amazingly comfortable.
WEIGHT: 3.9 OUNCES