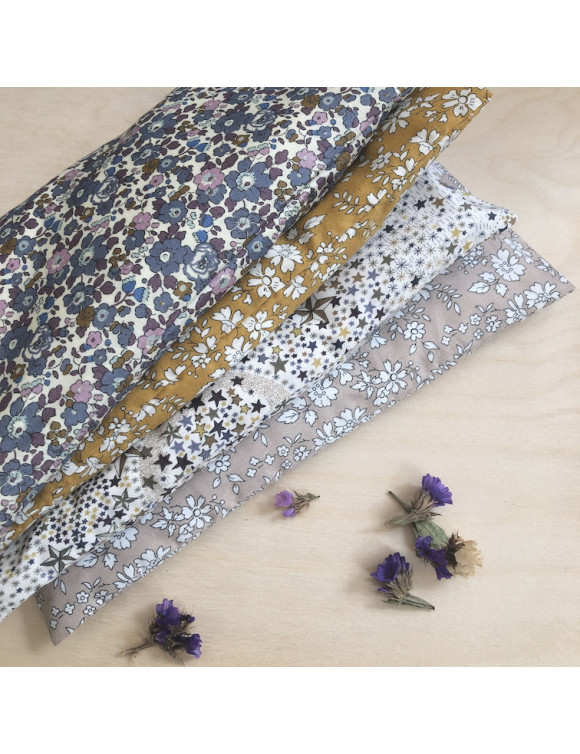  
Yoga eye pillow with cover made with Liberty
Organic cotton eye pillow with removable Liberty cover in öcotex certified Tana Lawn®
The stuffing in the eye pillow is organic flax seeds and lavender flowers, so both weight and scent seem relaxing. Use e.g. the eye pillow in connection with reducing stress, relaxation, meditation and to strengthen the relaxation after yoga.
Children too can benefit from the eye pillow that can help with relaxation or sleep.
The cover itself is removable and can be washed at 40 degrees.